ONE PAIR OF BOOTS, FIFTY YEARS OF ADVENTURE
In 1970, Keith Harding walked into a Canadian Tire in Toronto, placed $30 on the counter and walked out with a new pair of Kodiak boots. Fifty years later, he put them on — scuffed and scarred but no worse for the wear — and headed out to work on his property. In between, there was a lifetime of adventure.
THE KODIAK INTERVIEW WITH KEITH HARDING
KODIAK: When you sent us your letter about 50 years of adventures in the same pair of Kodiak boots, we were blown away — this is exactly what fuels us to make the best boots we can. Take us back to the summer of 1970 when you got your boots.
KEITH HARDING: Well, two of my buddies and I were about to head off on our first real adventure — a cycling and hiking trip starting in Scotland, down to Cornwall and back to London. Along the way, we knew we'd be climbing the highest mountain in the UK, and now I can only thank myself for realizing how much a great pair of boots really mattered.
KODIAK: And to think that was just the beginning!
KEITH: Exactly! Two years later I married my wife Lee and we decided to celebrate our new life with a hitchhiking tour through Scandinavia and Great Britain — so naturally we got her a pair of Kodiak boots. Our thumbs took us through world-class beauty, hitchhiking across Denmark, Sweden and Norway.
KODIAK: Did you have a plan—an itinerary?
KEITH: Zero plan. None. Our philosophy was you can't get lost if you don't care where you're going.
KODIAK: Amazing! And where did you end up?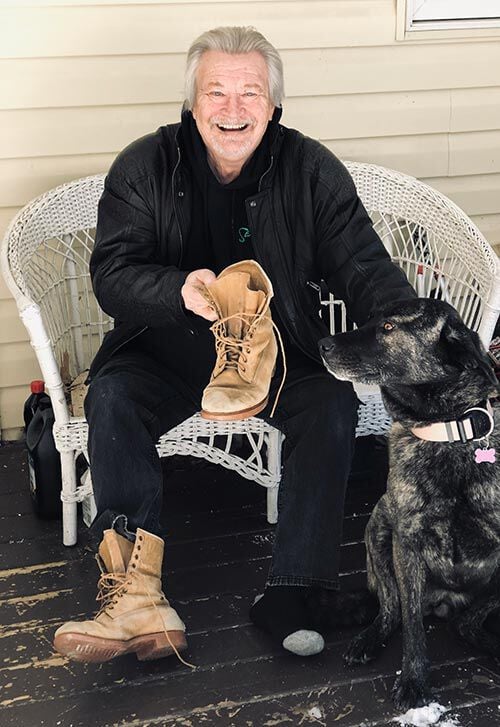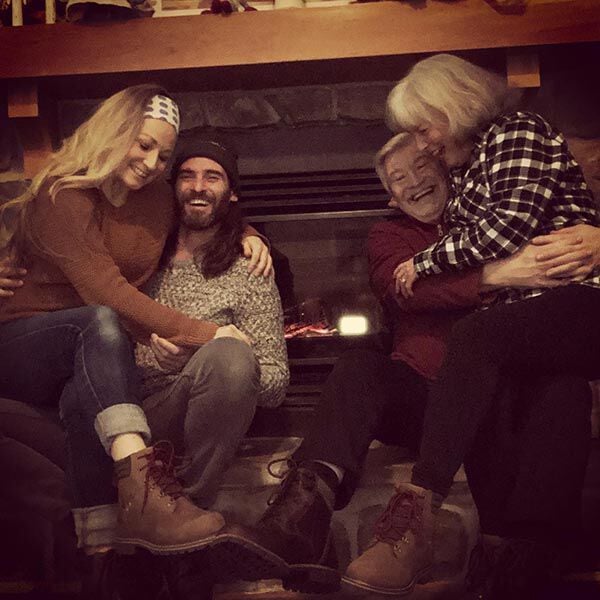 KEITH: So many places! We'd hitch rides with truck drivers and despite the language barrier we'd get by, we'd find ways to connect. One driver took us home to his family, fed us a great meal, let us shower and clean up. They were as inspired by our stories as we were about theirs.
KODIAK: And did your boots end up in the closet after your hitchhiking trip?
KEITH: Not at all. As we settled into our careers, we'd continue to hike and camp throughout Ontario. We worked at the family cottage, putting in docks, planting trees and checking off the boxes on endless maintenance projects — all in my Kodiak boots!
KODIAK: You must have really taken care of those boots.
KEITH: (Laughs) I wish I could say I did — maybe I treated the leather a few times — but I really never gave them any special care. I mean, think of it, looking at my life through the lens of a pair of boots. So many memories. Hitchhiking in the '70s, clearing land, shoveling snow, tobogganing down the hill at midnight, and of course endless hikes.
KODIAK: When we heard your remarkable story, we sent your whole family new Kodiak boots in appreciation. Have you retired your 50-year-old pair now?
KEITH: The new boots are great, thank you! But no! I'm still wearing my original Kodiaks and working them hard. My daughter and her family are building a home on the Canadian Shield, and heavy bush and steep hills make for a challenging task of clearing a building site — but I'm taking it on my half-century-old Kodiak boots. They have lots of adventures still in front of them! They seem like they're just getting started.